Join us for the Aquatic Health and Nutrition Asia Conference!
The latest rendition of the Aquatic Asia Conference, organised by International Aquafeed, VIV and Progressus has just been announced! Taking place on March 23rd at VICTAM Asia and Animal Health and Nutrition Asia, the conference will discuss shrimp and fish nutrition and welfare.
The previous Aquatic Asia Conference, which took place at VIV Asia in March 2019 proved especially popular, drawing in a record-breaking audience of over 260+ attendees, with a brilliant line up of presentations from companies such as Aker BioMarine, Singao, Lallemand, Phileo Lesaffre, Bühler, Tanin Sevnica, Olmix and may more.
Read the report of the previous Aquatic Asia Conference HERE.
This new rendition will discuss a variety of topics, and we are now searching for sponsors: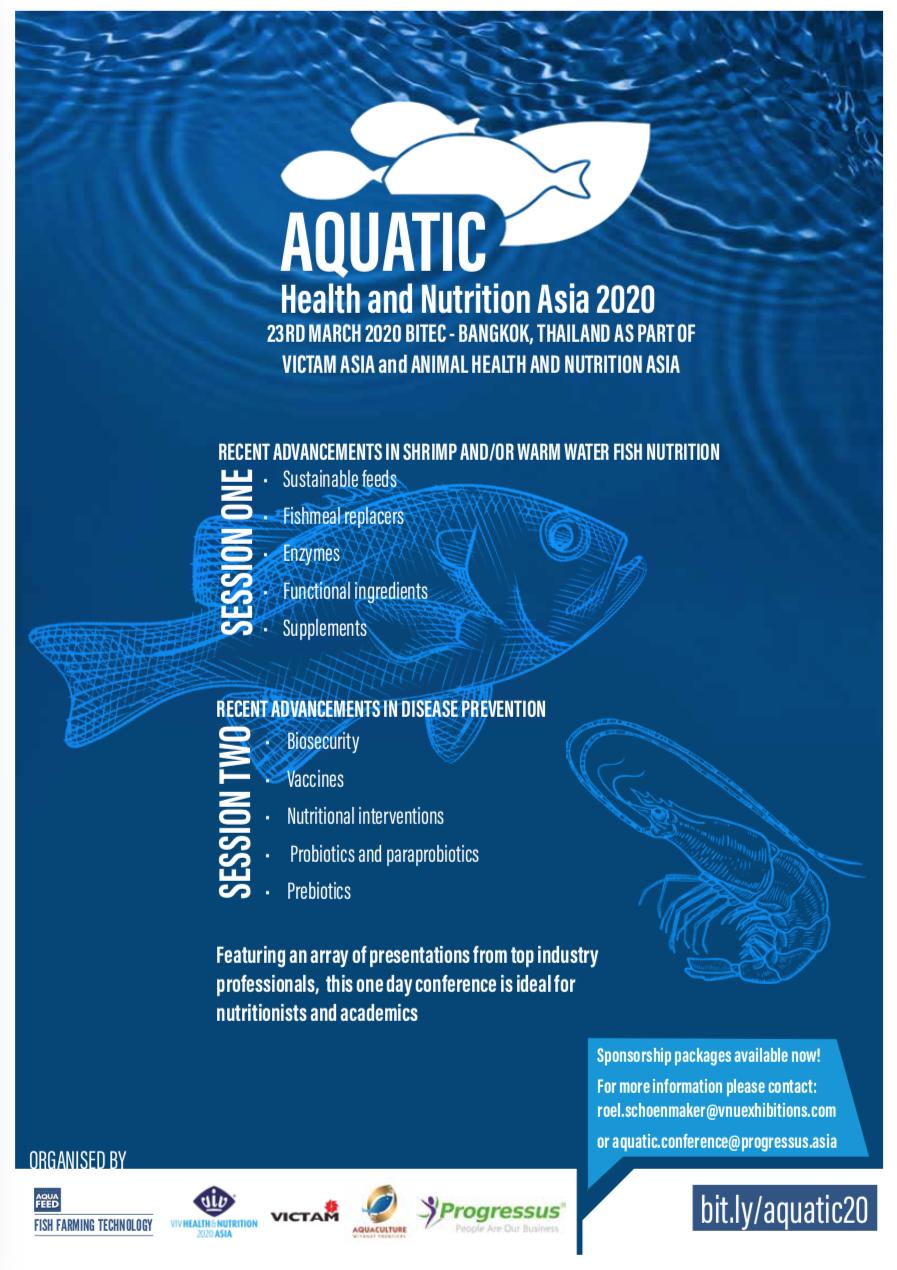 Visit the conference event page for more information and regular updates!
For sponsorship enquiries, please contact:
Roel Schoenmaker of VNU Exhibitions
roel.schoenmaker@vnuexhibitions.com
or
Rebecca Sherratt
rebeccas@perendale.co.uk